About Rev. Michael Heath
Some biographical information about me and my training.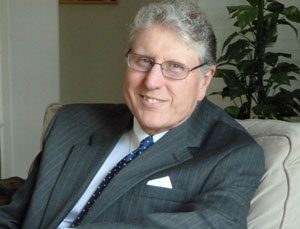 I began my professional training at Yale Divinity School. At that time I was interested in theology and culture as it was expressed in modern movies but I also did a concentration in human sexuality from the Yale Medical School. I graduated from Yale with "distinction" in 1974 with a Master of Divinity degree. Having been "in care" in preparation for the Christian ministry, I was subsequently ordained into the educational ministry by the Northern Association of the Illinois Conference of the United Church of Christ.
The following semester I was awarded a graduate teaching Fellowship at Syracuse University where I entered a Ph.D program in religious studies, Theology and Culture with Gabriel Vahanian. The following year, I was awarded a French government Fellowship which was in conjunction with Syracuse University and I assisted Dr. Vahanian in teaching at the Division of International Studies Abroad in Strasbourg, France. While there I studied modern theology at the Universite de Strasbourg, for the Diplome III.
When I returned to Syracuse the following year (1976) I completed my graduate coursework. Instead of taking my qualifying exams, however, my professional interest shifted from theology to psychology and I enrolled in the Onondaga Pastoral Counseling Center's(OPCC) Professional Training Program (1978) where I began a clinical practice with supervision to be a therapist and pastoral counselor. Finishing the program in 1980, I then began an internship and subsequent residency in psychotherapy.
As part of the internship, I studied in the Syracuse Department of Human Development in the Marriage and Family Therapy program and worked with Professors Saul Gordon Ph.D for Human Sexuality, Alice Honig Ph.D in child development and Charlotte Khan for psychoanalysis. I also was examined and became a clinical member of the American Association of Pastoral Counselors(AAPC). During this time I served as a part-time interim minister for various local UCC churches and taught sex education and provided seminars for community organizations including the Speaker's Bureau of the Syracuse Roman Catholic Diocese.
In 1984, in addition to seeing clients at OPCC, I began my private practice in the State Tower Building in downtown Syracuse. As this practice grew, I continued my studies and was nationally certified as a Fellow in AAPC in 1988. Since that time, I have continued with professional consultations with many local psychiatrists, participated in many professional conferences and I continue to take continuing education seminars each year.
In 1988 I became a special Pastoral Care consultant for the New York Conference of the UCC and provided boundary training seminars for local clergy and denominational gatherings. I also consulted with various associations regarding clergy sexual misconduct investigations.
In 1994 I opened Pine Ridge Pastoral Counseling Services with a partner.
In 2006,I was licensed as a Mental Health Counselor by the State of New York. Having left OPCC, I partnered with the Park Central Presbyterian Church to provide counseling for the underprivileged through the Oneida Association's Family Counseling Ministry. I also became the "Bridge Street Therapist" for Syracuse Channel 9's Bridge Street where I provide bi-weekly mental health and relationship segments.
Rev. Michael Heath
Here is some information about me and my professional and educational background
General
TV Educator/ "Bridge Street Therapist", 9WSYR TV's Bridge Street, 2006 to Present
Nationally Certified – Fellow, American Association of Pastoral Counselors 1988
Psychotherapist, in practice in the Syracuse area since 1978.
Ordained Minister, Oneida Association, New York Conference of the United Church of Christ 1974- Present.
Areas of Professional Expertise
Psychological Evaluations
Myers Briggs Personality Type Indicator Assessment
Problems related to:
Mood Disorders Depression, Anxiety, Panic and Phobias.
Sexuality education, lack of desire, dysfunction,
Gender identity, identity/orientation confusion, paraphilias
Abuse and PTSD, Adjustment Disorders
Grief of Loss, Being Single, Divorce, Mid- Life
First Child, Empty Nest, Retirement, Post Hospitalization After Care
Stress Disorders and Psychological Factors Affecting Medical Conditions
Stress Related Disorders, e.g. colitis, back aches, headaches, etc.
Substance Abuse Alcohol and Drugs
Impulse Control e.g. Anger, Eating, Shop lifting, Gambling, Sex, Pornography
Relationships, Marital and Family – Parenting, Adolescence
Personal Growth
Life Phase, Religious and Spiritual Issues
Treatment Modalities
Individual

Supportive / Cognitive
Dynamic/Insight
Psycho Educational

Conjoint

Communications
Systems
Object- relations

Family
Education
Continuing Professional Education seminars and professional conferences, 1976 – to present
D. Min. program Colgate Rochester Divinity School, 1982-84
Psychotherapy Residency Program Onondaga Pastoral Counseling Center, 1982-84
Psychotherapy Internship; Onondaga Pastoral Counseling Center, 1980-82
Professional Training Program, Onondaga Pastoral Counseling Center, 1978-80
Ph.D. program Syracuse University, 1974-78
French Government, Graduate Fellowship, Unverisite de Strasbourg, 1975-76
M.Div. Yale Divinity School, 1974
B.A. North Central College, 1971
Professional Associations
Licensed Mental Health Counselor, New York State 2006
Fellow, American Association of Pastoral Counselors, 1988
Ordained minister United Church of Christ, 1974
Professional Positions
Pastoral Counselor and Psychotherapist
Family Counseling Ministry 2006 – Present
Pine Ridge Pastoral Counseling Services, 1994-Present
Therapist in Private Practice, 1984-Present
Onondaga Pastoral Counseling Center, 1978- 2005
Minister
Authorized Ministry Committee, Oneida Association, New York Conference of the United Church of Christ
Permanent, Part Time Minister – McConnellsville Community Church, 1994-2003
Intentional Interim Ministries, 1976-1994
Consultant
Men's Ministries National Consultant, United Church of Christ, 1998-Present
Pastoral Care Consultant – United Church of Christ NY Conference, 1988-Present
Advisor For Sexual Misconduct Inquiries, New York Conference, 1990-Present
Family Life Speaker's Bureau and Private Practice, 1981-2005
Human Sexuality -Planned Parenthood, 1976-78
Teaching
Instructor of Advanced Pastoral Care, PTP Program Onondaga Pastoral Counseling Center, 1982-83; 1993-98
Graduate Teaching Assistant – Syracuse University, 1974-78
Misc.
Commentator , Religion, Politics for local Radio and TV 1999 – to Present
Audio essayist : Religion, Psychology and Culture WRVO 1999- 2002
Contributing Writer: Religion and Culture – Syracuse Newspapers, 1996-Present
Radio Talk Show Segment on Relationships and Human Sexuality – WSYR 1995-97
Clinical Director – Reach Out Drug Rehabilitation Program, 1978
Call – 315.637.0605
Rev. Heath Can Help!