Call or text (315) 380-1005 Rev. Heath Can Help!
For your convenience and safety, all counseling is provided via Tele-therapy.
Hi! I am Michael Heath and this is the Pine Ridge Pastoral Counseling Web Page. Pine Ridge is a place for folks who are looking for the best mental health care but who are turned off by large clinics or impersonal facilities.
Since 1994, Pine Ridge has offered a distinctive and more personal alternative for mental health needs while providing a comprehensive range of psychological services to help individuals, couples and families deal with a wide range of emotional, relational, crisis related, life phase and spiritual problems.
Since I am both a state Licensed Psychotherapist and a nationally Certified Pastoral Counselor, I offer a comprehensive therapeutic approach which can relate to both the psychological and spiritual dimensions of life's difficulties .
This web site is a great place to learn about my areas of expertise and to find answers to questions you may have concerning psychotherapy, marriage counseling, couples counseling, and other counseling related issues. If you can't find what you're looking for, please contact me and I'll be glad to help.
Helping the people of Central New York since 1978 with:
ANXIETY / DEPRESSION / OCD
PTSD / SEXUAL ABUSE
STRESS MANAGEMENT
OBSESSIONS / COMPULSIONS
LOSS AND GRIEVING
SPIRITUAL CONFUSION / LOSS OF FAITH
SHAME / GUILT / LOW SELF-ESTEEM
POOR COUPLE COMMUNICATION
ARGUMENTS / CONFLICT
SEX / NO SEX
PORNOGRAPHY / SEX ADDICTION
BETRAYAL / INFIDELITY
SEPARATION / DIVORCE
MONEY / KIDS / INLAWS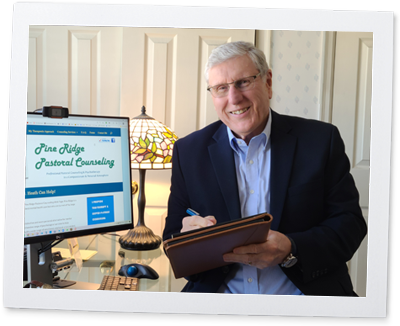 New York's State of Emergency Ended as of June 24th 2021
As a result, all insurance co-pays, co-shares and deductibles for behavioral health services, which were previously suspended under the State of Emergency, will be reinstated. Please consult your insurance carrier for the details of your policy.
Despite this change, due to the increasing risk of the Delta variant, all counselling sessions will continue to be conducted via tele-therapy until further notice.
Latest Blog Articles
By Rev. Michael Heath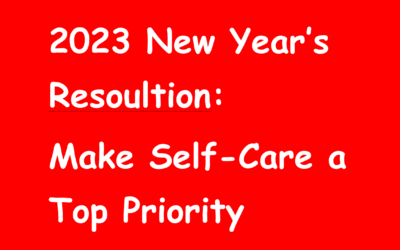 Happy New Year !  For millions, the start of a new year is the time for making resolutions, i.e. things that folks resolve to do to improve their lives.  Losing weight, exercising more and stopping smoking perennially top the most mentioned goals. BABY STEPS : An Effective Way to Approach Your New Year's Resolutions. — | Pastoral Counseling Syracuse NY (revmichaelheath.com)
While all worthy endeavors, this year, I suggest that your efforts be about improving your mental health by focusing on self-care/mindfulness.  Indeed, recent studies reveal that, due to the stress of COVID, political tension and other uncertainties, our mental health has declined.
The key to improving self-care is to appreciate its importance and to make it a priority.  Unfortunately, wellness-mindfulness is sometimes misunderstood. It's often seen as just another resolution that one knows that they should do but really don't want to do. Resistance to self-care is often due the fact that it is externally imposed, e.g., a doctor's recommendation to lose weight.
Pursuing healthy mindfulness often feels like having to endure deprivation of something you like or engaging in an unpleasant activity, e.g. giving up favorite foods or engaging in painful or boring activities.
A better way of looking at self-care is to view it as a commitment to one's well-being. It's the practice of "taking an active role in protecting one's own physical and emotional well-being and happiness, particularly during periods of stress " "What is self-care? | Global Self-Care Federation (selfcarefederation.org)
When seen this way, being good to yourself avoids the resistance and resentment of an externally imposed demand. Self-care becomes a freely made choice to ay attention to things that promote our health and make our lives easier. 
Here are some commonly asked questions to help you get started improving your self-care:  What does self-care involve?  What keeps us from taking better care of ourselves? 3) What can help you to improve your self-care?
read more
For more recent and past Mental Health postings, visit our Blog archive.