Call or text (315) 380-1005 Rev. Heath Can Help!
For your convenience and safety, all counseling is provided via Tele-therapy.
Hi! I am Michael Heath and this is the Pine Ridge Pastoral Counseling Web Page. Pine Ridge is a place for folks who are looking for the best mental health care but who are turned off by large clinics or impersonal facilities.
Since 1994, Pine Ridge has offered a distinctive and more personal alternative for mental health needs while providing a comprehensive range of psychological services to help individuals, couples and families deal with a wide range of emotional, relational, crisis related, life phase and spiritual problems.
Since I am both a state Licensed Psychotherapist and a nationally Certified Pastoral Counselor, I offer a comprehensive therapeutic approach which can relate to both the psychological and spiritual dimensions of life's difficulties .
This web site is a great place to learn about my areas of expertise and to find answers to questions you may have concerning psychotherapy, marriage counseling, couples counseling, and other counseling related issues. If you can't find what you're looking for, please contact me and I'll be glad to help.
Helping the people of Central New York since 1978 with:
ANXIETY / DEPRESSION / OCD
PTSD / SEXUAL ABUSE
STRESS MANAGEMENT
OBSESSIONS / COMPULSIONS
LOSS AND GRIEVING
SPIRITUAL CONFUSION / LOSS OF FAITH
SHAME / GUILT / LOW SELF-ESTEEM
POOR COUPLE COMMUNICATION
ARGUMENTS / CONFLICT
SEX / NO SEX
PORNOGRAPHY / SEX ADDICTION
BETRAYAL / INFIDELITY
SEPARATION / DIVORCE
MONEY / KIDS / INLAWS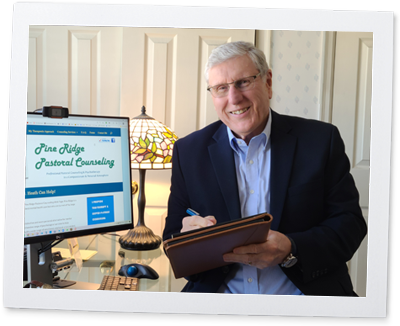 New York's State of Emergency Ended as of June 24th 2021
As a result, all insurance co-pays, co-shares and deductibles for behavioral health services, which were previously suspended under the State of Emergency, will be reinstated. Please consult your insurance carrier for the details of your policy.
Despite this change, due to the increasing risk of the Delta variant, all counselling sessions will continue to be conducted via tele-therapy until further notice.
Latest Blog Articles
By Rev. Michael Heath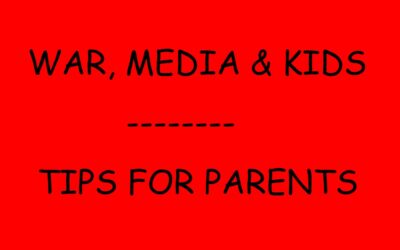 The Hamas attacks and Israel's response have shocked the world.  In response, the media has gone with wall-to-wall coverage of the bloody details. 
Apart from the devastation itself, the accelerated ways that we receive information from the 24/7 media has created a collateral problem.  Fifty years ago people learned about the Viet Nam war on the six o'clock news.  Today, however, the omni-present media coverage has greatly intensified our experience of these horrifying events.  
As a result, it's well documented that the incessant flood of bad news has had a negative impact on our emotional health.  For example , graphic descriptions of things like beheadings or setting innocent people on fire are simply too much . As a result, folks are reporting that they feel more anxious and depressed than usual.  
Given how much kids use their phones, the effects on children can be even worse.  Graphic stories and images available on smart phones make those far-away threats feel like they are right next door. Further, the problem is only going to get worse. It is clear that the war is just beginning and the news is not likely to get better in the foreseeable future. 
In light of this reality, parents need to be on the lookout for tell-tale signs of trouble. Things like nightmares, out of character crying and other unexplained frightened behaviors could be warning signs to check out.
That said, many parents tell me that they are not sure  how to react or what to say to their young ones for whom the war is upsetting.  Here are some basic guidelines for helping children deal with disturbing news:
(These tips can not only help you to help your children concerning the war but they also can promote better, over-all communication in the family: How to Talk With Your Child About the Israel-Gaza War – HealthyChildren.org )
read more
For more recent and past Mental Health postings, visit our Blog archive.