Call or text (315) 380-1005 Rev. Heath Can Help!
For your convenience and safety, all counseling is provided via Tele-therapy.
Hi! I am Michael Heath and this is the Pine Ridge Pastoral Counseling Web Page. Pine Ridge is a place for folks who are looking for the best mental health care but who are turned off by large clinics or impersonal facilities.
Since 1994, Pine Ridge has offered a distinctive and more personal alternative for mental health needs while providing a comprehensive range of psychological services to help individuals, couples and families deal with a wide range of emotional, relational, crisis related, life phase and spiritual problems.
Since I am both a state Licensed Psychotherapist and a nationally Certified Pastoral Counselor, I offer a comprehensive therapeutic approach which can relate to both the psychological and spiritual dimensions of life's difficulties .
This web site is a great place to learn about my areas of expertise and to find answers to questions you may have concerning psychotherapy, marriage counseling, couples counseling, and other counseling related issues. If you can't find what you're looking for, please contact me and I'll be glad to help.
Helping the people of Central New York since 1978 with:
ANXIETY / DEPRESSION / OCD
PTSD / SEXUAL ABUSE
STRESS MANAGEMENT
OBSESSIONS / COMPULSIONS
LOSS AND GRIEVING
SPIRITUAL CONFUSION / LOSS OF FAITH
SHAME / GUILT / LOW SELF-ESTEEM
POOR COUPLE COMMUNICATION
ARGUMENTS / CONFLICT
SEX / NO SEX
PORNOGRAPHY / SEX ADDICTION
BETRAYAL / INFIDELITY
SEPARATION / DIVORCE
MONEY / KIDS / INLAWS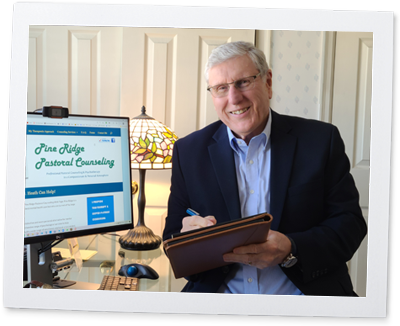 New York's State of Emergency Ended as of June 24th 2021
As a result, all insurance co-pays, co-shares and deductibles for behavioral health services, which were previously suspended under the State of Emergency, will be reinstated. Please consult your insurance carrier for the details of your policy.
Despite this change, due to the increasing risk of the Delta variant, all counselling sessions will continue to be conducted via tele-therapy until further notice.
Latest Blog Articles
By Rev. Michael Heath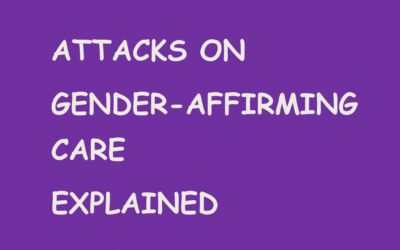 May is mental health awareness month.  This year I want to explain why some states are banning Gender Affirming Care (GAC) and expose the wolf-in-sheep's-clothing scam called Gender Explorative Therapy (GET).
To be clear from the get-go, GAC is a legitimate treatment for gender dysphoric young folk . GET is a religiously backed hoax which ignores medical science and is harmful to transgendered non-conforming (TGNC) youth . https://www.nytimes.com/2022/06/15/magazine/gender-therapy.html     
THE ISSUE   Under the misleading banner of protecting children, a number of conservative state legislatures have chosen to pass laws which  follow religious dogma rather than science. 
Opponents of GAC want it banned because they believe  gender dysphoric children, i.e. kids whose gender identity conflicts with the gender which was assigned at birth, is simply a transient emotional confusion and is not a real medical condition.  Thus, they view  the medical aspect of GAC such as puberty blocking drugs,  as not only unnecessary but also harmful.
In fact, the  effort to interfere with necessary medical treatment poses a real threat to the health and well being of gender dysphoric youngsters.    https://wyofile.com/health-experts-gender-affirming-care-saves-lives/?gclid=Cj0KCQjwmN2iBhCrARIsAG_G2i4XSt60BiHr5nb8PATeCdfcS0gu92BPDRgRXpT9tqkIw9HnblP9xnAaAtPKEALw_wcB
(Here is a link which lists the large number of medical/ professional organizations  which oppose both the laws banning GAC and GEC. https://transhealthproject.org/resources/medical-organization-statements)
Even worse, the number of states banning GAC is growing. Here is a map which  shows states that are considering such legislation.   https://abcnews.go.com/US/map-gender-affirming-care-targeted-us/story?id=97443087
read more
For more recent and past Mental Health postings, visit our Blog archive.