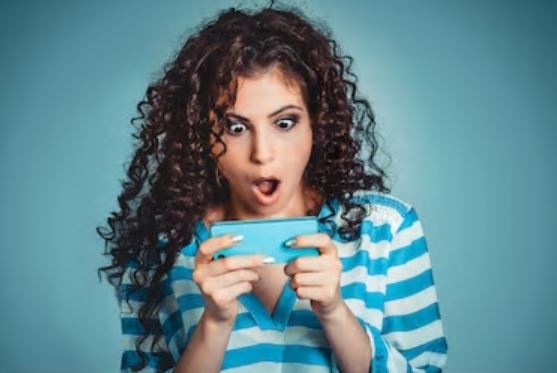 It is no surprise that, with the advent of the internet and the wide-spread and free access to pornography, there would be increased concerns about pornography's harmful effects. There is no denying that, in some cases, internet pornography poses a real danger.  Unfortunately, the anti-masturbation, anti-porn campaigns have been simply absurd.
Among the individuals and couples I have treated  who were struggling with this issue, pornography turned out not to be the underlying problem.  In fact, it is clear that there is a great deal of confusion and misinformation as well as unnecessary guilt and fear concerning  a cluster of sexual and non-sexual  issues which have been lumped together under the rubric of pornography.
Today's segment, which the first of a three-part series focuses on masturbation, a topic about which many people feel uncomfortable and threatened.
Nonetheless irrational and exagerrated fears about masturbation is often found to be at the root of the sexual distress and needs to be calmly  discussed. Given this pre-existent bias, talking reasonably about masturbation is difficult because it has been influenced by religious campaigns which have spread scientifically unsubstantiated information.  These efforts have intentionally fostered guilt and shame about a normal human response. Because some of these efforts have been so hostile and over-the-top, a reasonable approach is needed to have constructive dialog.  To overcome the prejudice, it is helpful to step back, take a breath and understand, historically, how negative attitudes toward masturbation developed.
While images of masturbation have been found on cave dweller walls,  one of the earliest written references to masturbation come from ancient Sumer.  Sumerians seem to have been comfortable with masturbation and  believed it enhanced sexual potency for both men and women.  Masturbation was even seen as part of the creation myths for Sumer and Egypt.  In Greece, masturbation was seen as an acceptable alternative way to enjoy sex and was frequently depicted in terra cotta art.
In the Far East, however,  although commonly depicted in Japanese art ,  Chinese medicine, Taoist meditative and martial arts masturbation was disapproved of because it was believed to lower energy. https://en.wikipedia.org/wiki/History_of_masturbation 
Judeo- Christian attitudes about masturbation stem from an often misinterpreted bible passage concerning a man named Onan, who refused to procreate with his dead brother's wife and who "spilled his seed on the ground".  God killed him for his disobedience. (Genesis 38:09). Most scholars agree that Onan's sin was coitus interruptus (his refusal to procreate)  and not masturbation.  Nonetheless, Onan and onanism  has erroneously been associated with masturbation to this day.   https://en.wikipedia.org/wiki/Onan
In the 17th century,  medical concerns about the effects of masturbation arose and were linked with religious taboos.  "By the end of the 1700s, it was medical dogma that masturbation caused blindness, epilepsy, gonorrhea, tabes dorsalis, priapism, constipation, conjunctivitis, acne, painful menstruation, nymphomania, impotence, consumption, anemia, and of course insanity, melancholia, and suicide." https://fee.org/articles/remembering-masturbatory-insanity/  It is interesting to note that those who ranted the most  against masturbation often offered cures, for sale, to prevent the practice.
Following America's Great Awakening of fundamentalist Christians, anti-masturbation sentiments began to emerge along with claims by the medical community that masturbation caused insanity.  In 1838 a Parisian doctor listed masturbation as a serious mental disorder. https://www.psychologytoday.com/us/blog/hide-and-seek/201710/brief-history-masturbation The anti-masturbation frenzy reached its peak late in the 19th century when there was particular alarm concerning adolescents sexually self-pleasuring themselves.  It was believed by some that meat and spicy foods fed the libidos of teen-agers and thus a rush to find bland diets began. The Graham cracker and Kellogg's cornflakes were invented to help tame the impulse to masturbate.  Likewise, restrictive garments  and even electrical shock treatments were devised to prevent teens from touching their genitals or having nocturnal emissions.
Ironically, at the same time that adolescents were cautioned against and prevented from masturbating, physicians were masturbating women with the aid of the newly invented electro magnetic massagers to treat hysteria and depression. (John Kellogg's bizarre theories and the clitoral  treatments were comically dramatized in the 1994 film,  Road to Wellville).
It should also  be noted that, despite religious condemnation, all through history, especially among the wealthy, masturbation has always been enjoyed and often enhanced with elaborate sex toys.
Prejudice and myths surrounding masturbation persisted into the 20th century in America.  In the 1940s and 1950s, however,  Alfred Kinsey conducted ground breaking studies of sex which, for the first time, provided data of how people actually behaved.  The most important findings were that: 1) Masturbation was normal and practiced by most men and women and that 2) Masturbation caused no ill effects.  In 1968 the DSM II removed masturbating from its list of diagnosable psychiatric conditions.  In 1972 the American Medical Association declared that masturbation was medically safe.  Since then, research has revealed that masturbation is actually a good form of stress relief and can be useful in treating sexual disfunctions for both individuals and couples. https://www.webmd.com/erectile-dysfunction/masturbation-erectile-dysfunction
Despite all of the research and medical science, discomfort about masturbation continues especially among older conservative Christians who view it as immoral and sinful.  Indeed , the harsh and threatening lessons regarding masturbation learned in childhood have created deep feelings of shame are hard to shake. Further, the  anti-forces and especially  the  evangelicals and Mormons (who also oppose women's and LGBTQ rights)  are still at work.  In recent years there have been anti-masturbation campaigns and political candidates who have who have falsely equated and linked masturbation with serious offenses such sex abuse, human trafficking, and child pornography .  Others have warned that masturbating will prevent you from being able to love or to function sexually with your spouse or even … going to Heaven. https://www.thedailybeast.com/porn-kills-love-mormons-anti-smut-crusade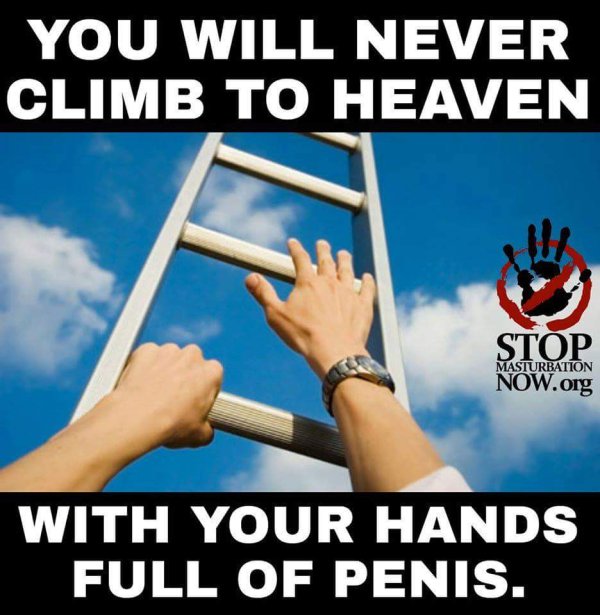 With this a view of history it is easy to see why the  guilt and shame surrounding masturbation is unnecessary. Many people live under the false impression that, if they masturbate to an erotic image, they are mentally ill or addicted to pornography.  It is indeed liberating for these folks to discover that masturbation is normal and that it does not poes a medical risk.
It is also important for people of faith to understand masturbating does not conflict with being a Christian. Just like with other social issues, Christianity is split. The harsh and intolerant views regarding masturbation express only the views of fundamentalist  thought and not the only or even main outlook of Christianity .
Our next segment will look at how unresolved sexual trauma can either predispose a person's use of pornography or intensify an aversion to masturbation.
Rev. Michael Heath , LMHC, Fellow AAPC   3 7 2019
Attribution for lead image :  https://www.google.com/search?q=images+of+shock+looking+at+a+phone&tbm=isch&source=hp&sa=X&ved=2ahUKEwiasf3KmPDgAhVJZN8KHeIQCpEQsAR6BAgFEAE&biw=1280&bih=575